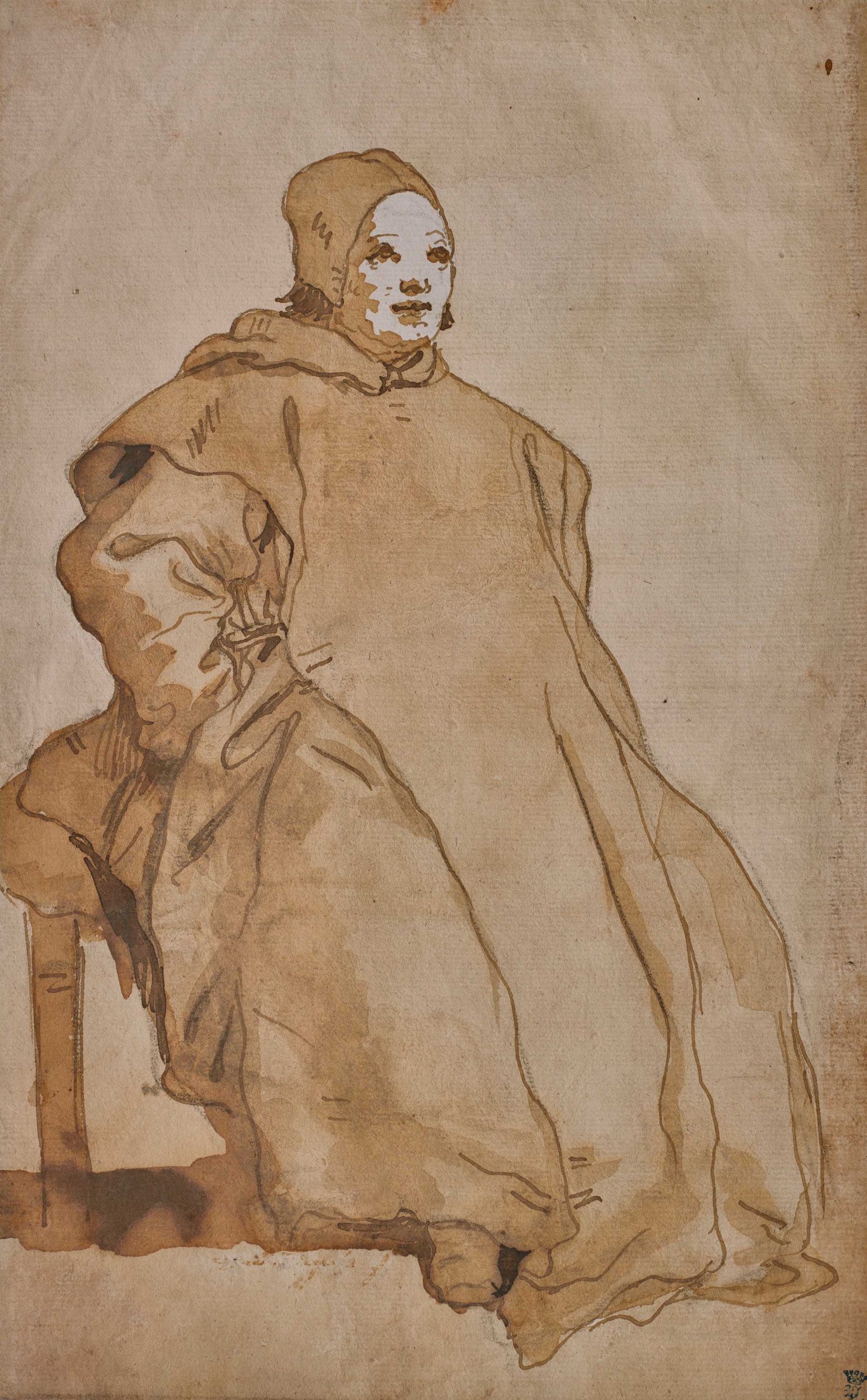 (1727 Venise 1804)
A Cleric, Probably a Benedictine Monk
Pen and ink and wash on paper
Signed : Dom Tiepolo f. but the signature has been partly scratched
270 x 165 mm
c. 1751-54, or possibly later
Stamp of the Marquis C. de Valori (1820-1883; Lugt 2500)
Probably sold by his widow after his death through a dealer in Venice
This remarkable sheet gives the impression of a sketch drawn from a person seated near the artist, or from memory. It has none of the exaggerated comical qualities of the pen and ink caricatures both father and son produced. It has facial details (the wide set eyes, the snub noes, the full lips) which suggest this records a specific person, but is executed in a medium (pen and ink and wash) which neither Giambattista or Giandomenico generally used for portraits, which adds to the unusual aspects of the drawing.
Adelheid M. Gealt, specialist of Tiepolo, confirmed our attribution and has estimated the datation of our drawing around 1750.