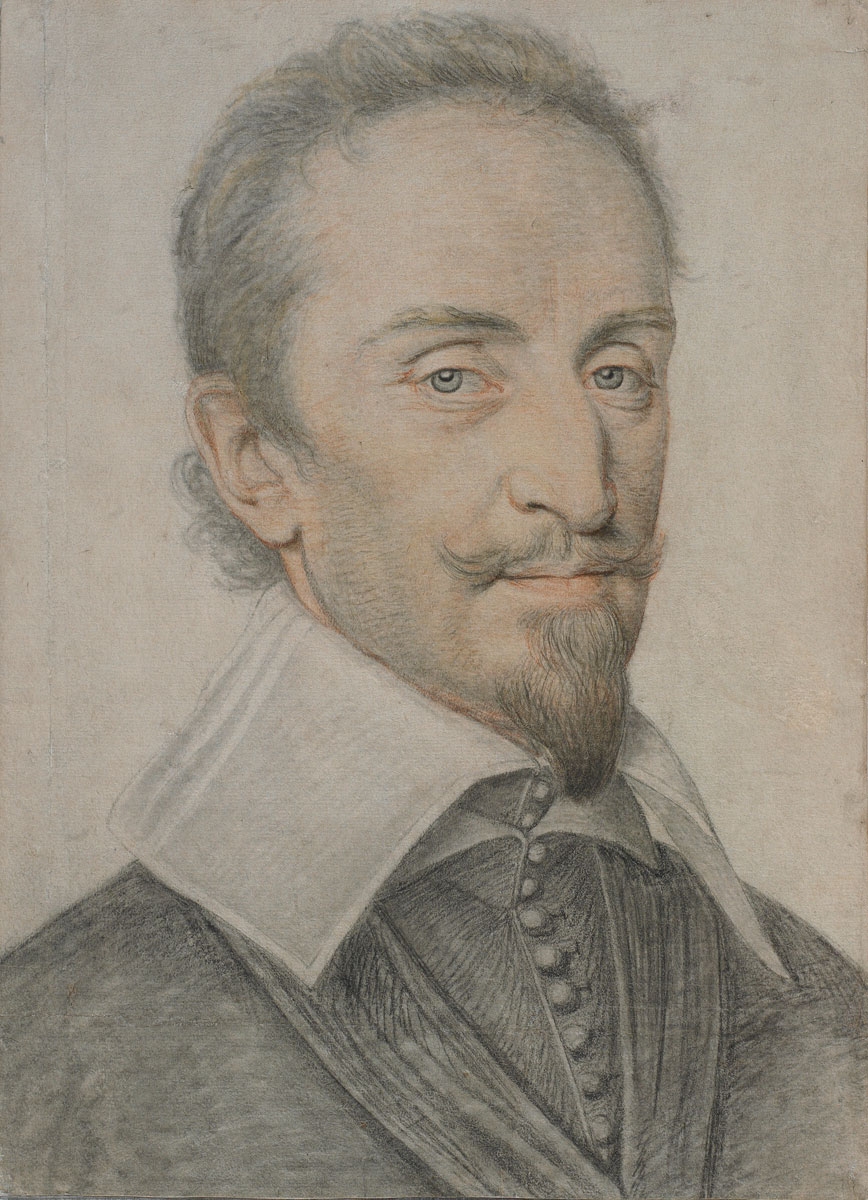 Portrait of a gentleman
Red and black chalk and pastel, stumping
255 x 187 mm
circa 1630
Daniel Dumonstier was part of one of the most important family of portraitists in Europe during the sixteenth and seventeenth centuries. He enjoyed great favour at court, in 1601 he  was appointed painter to the Dauphin (later Louis XIII) and in 1603 Peintre et Valet de Chambre to Henry IV. In 1622 he was granted accommodation in the Louvre, and in 1626 he was appointed Peintre et Valet de Chambre to Gaston, Duc d'Orléans, the King's brother.
Dumonstier was in great demand for his portraits, and their fidelity was very much admired. Typically, he would start with a sketch in black and red chalk then add pastel and he made great use of the stump.
A large part of his drawings are now in Paris (Louvre, Bibliothèque National), and St Petersburg (Hermitage); further important works by the artist are held at the Musée Condé at Chantilly, France and the Rothschild Collection at Waddesdon Manor, near Aylesbury, United Kingdom.
This sheet is of a male sitter and illustrates the finesse and the extraordinary realism of Dumonstier's work, the discrete use of colour and the attention given to the clothing. This portrait can be compared to those of Gaspard de Daillon du Lude (Louvre, Paris) and Chancelier Séguier (Hermitage, St Petersburg). All three models have a beard à la royale made fashionable by Louis XIII.
Drawings by Dumonstier were collected since the seventeenth century by the Béthune family.
Daniel Lecoeur, who recently published the first monograph on the artist, Daniel Dumonstier 1574-1646 (Arthena, 2006), has kindly confirmed the attribution of this drawing.