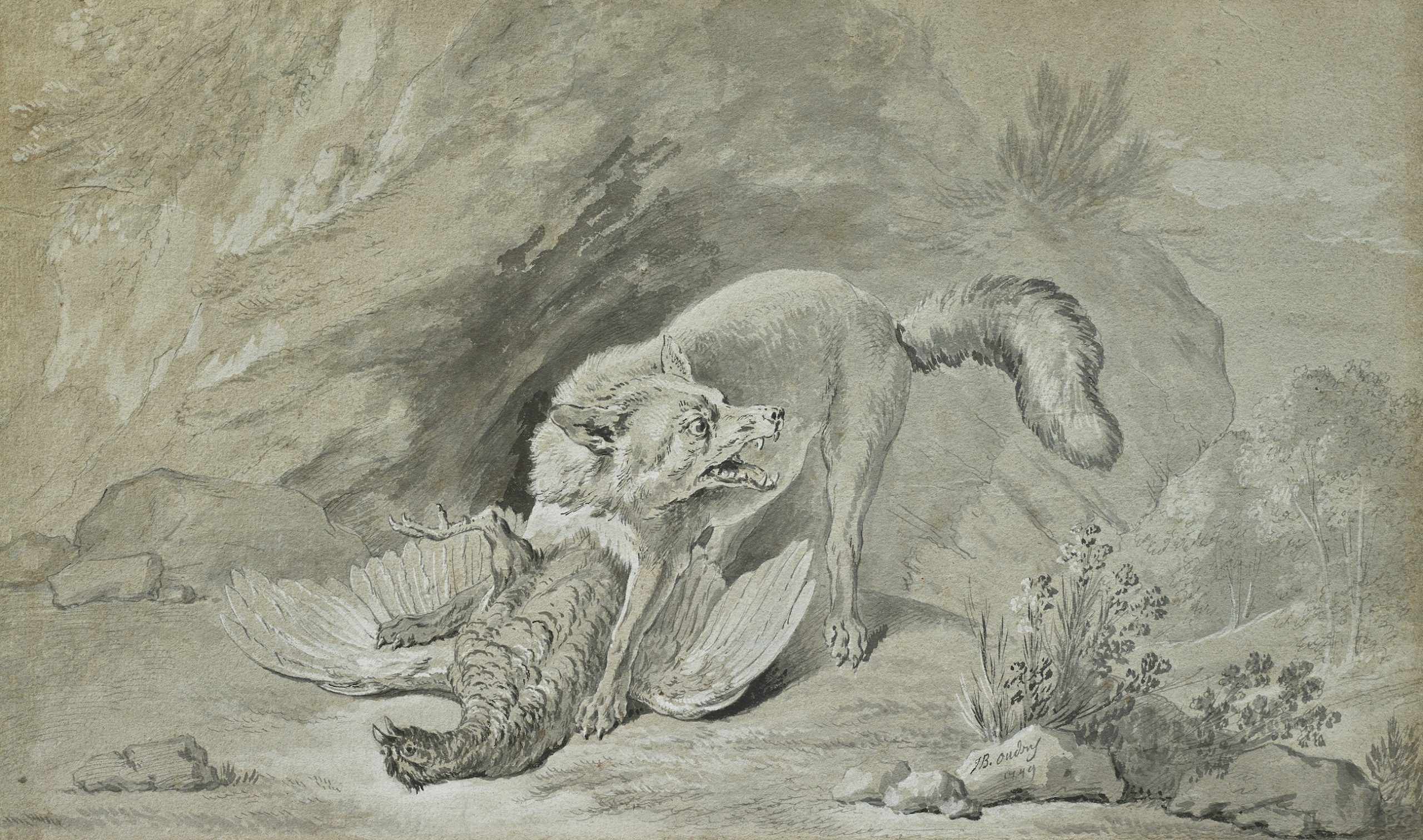 (1686 Paris – Beauvais 1755)
Fox guarding a dead pheasant
Pen, ink, wash and heigthened gouache on blue paper
270 x 460 mm
Signed : JB. Oudry / 1749
Provenance : Certainly collection Blondel d'Azincourt, his sale, 18.04.1770, n°125 ; Aubert
Bibliography : Certainly Jean Locquin, Catalogue de l'œuvre de Jean-Baptiste Oudry, peintre du roi, (1688-1755), Paris, 1912, n°734 ; Hal N. Opperman, Jean-Baptiste Oudry, 1977, vol II, n°D675, p.761
Jean-Baptiste Oudry began his career in the studio of his father, Jacques Oudry, a member of the Académie de Saint-Luc, before moving on to that of the Marseille painter Michel Serre. He then studied under Largillière, who had a decisive influence on his career. Oudry was taken into the Académie de Saint-Luc in 1708, then into the Académie Royale in 1719, as a History painter. He was one of the most prolific artists of the 18th century. His portraits, still lifes and landscapes are of the same high quality as those of his paintings of animals and hunting scenes.
From 1728 à 1739, Oudry also created magnificent cartoons for tapestries. He directed and reorganized the Beauvais Manufacture beginning in 1733, then was named Inspector at the Gobelins in 1736. Aside from the King of France, he also worked for the country's aristocrats, for the Queen of Sweden and for the Duke of Mecklenburg-Schwerin.