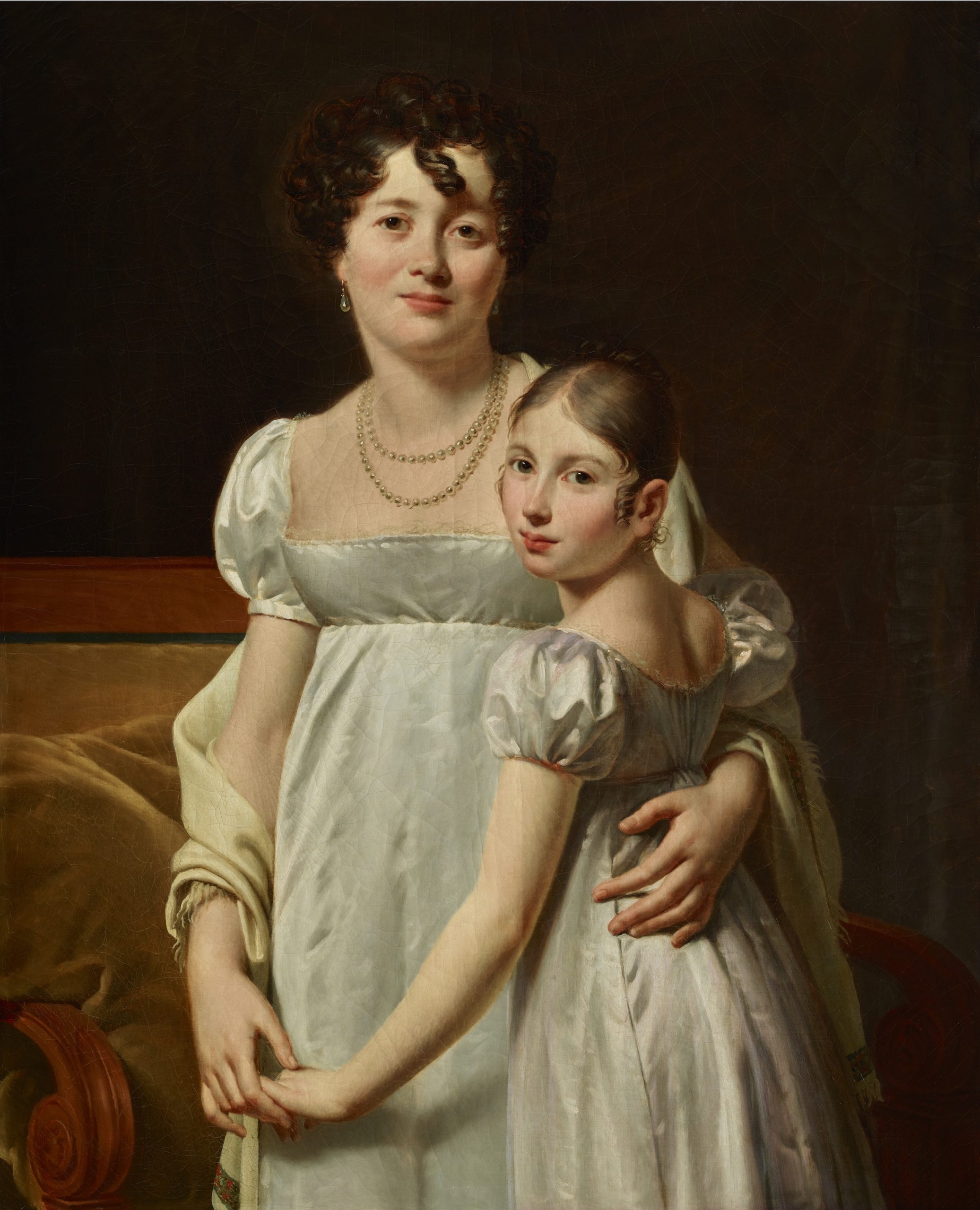 Louis-André-Gabriel Bouchet
(1759 – Paris – 1842)
Portrait of a Woman and her Child
Oil on canvas
100 x 82 cm
Signed and dated : Bouchet 1810
Bouchet was one of the countless students (it is said that there were more than 500) of one of the most prestigious of those mentors, David, and was awarded the Premier Grand Prix de Rome in 1797 with his Death of Cato the Younger, today in the collections of the École des Beaux-Arts in Paris. Painter of a large number of history paintings and regularly present on the walls of the Salon between 1791 and 1819, among Bouchet's most remarkable works one can cite Homer Reciting his Poetry, (Angers, Musée des Beaux-Arts), Innocence Yielding to Seduction (Palais de Compiègne) and Mentor and Telemachus (Grenoble, Musée des Beaux-Arts).
Still, it was in the area of the portrait that he did his most accomplished works and there that he received his most prestigious commissions, as evidenced by his Portrait of Napoleon I in Imperial Dress (Versailles) and Louis XVIII in Coronation Robes.
Our canvas may have been in the Salon in 1810, displayed as number 108, which covered several portraits presented anonymously. Noticeable among them were the likenesses of the four children of the miniaturist Isabey.
Bouchet's talent for rendering different fabrics—silk, whose pleats seem to rustle at the touch of his brush, gossamer mousseline, the thick velvet of the armchair—nevertheless in no way overpowers the sensitivity of the poses and expressions. The positioning of the hands, and the look of sweet complicity on their faces suggest that this is indeed a portrait of a mother and her daughter, one marvelously embodying the ties that bind them.