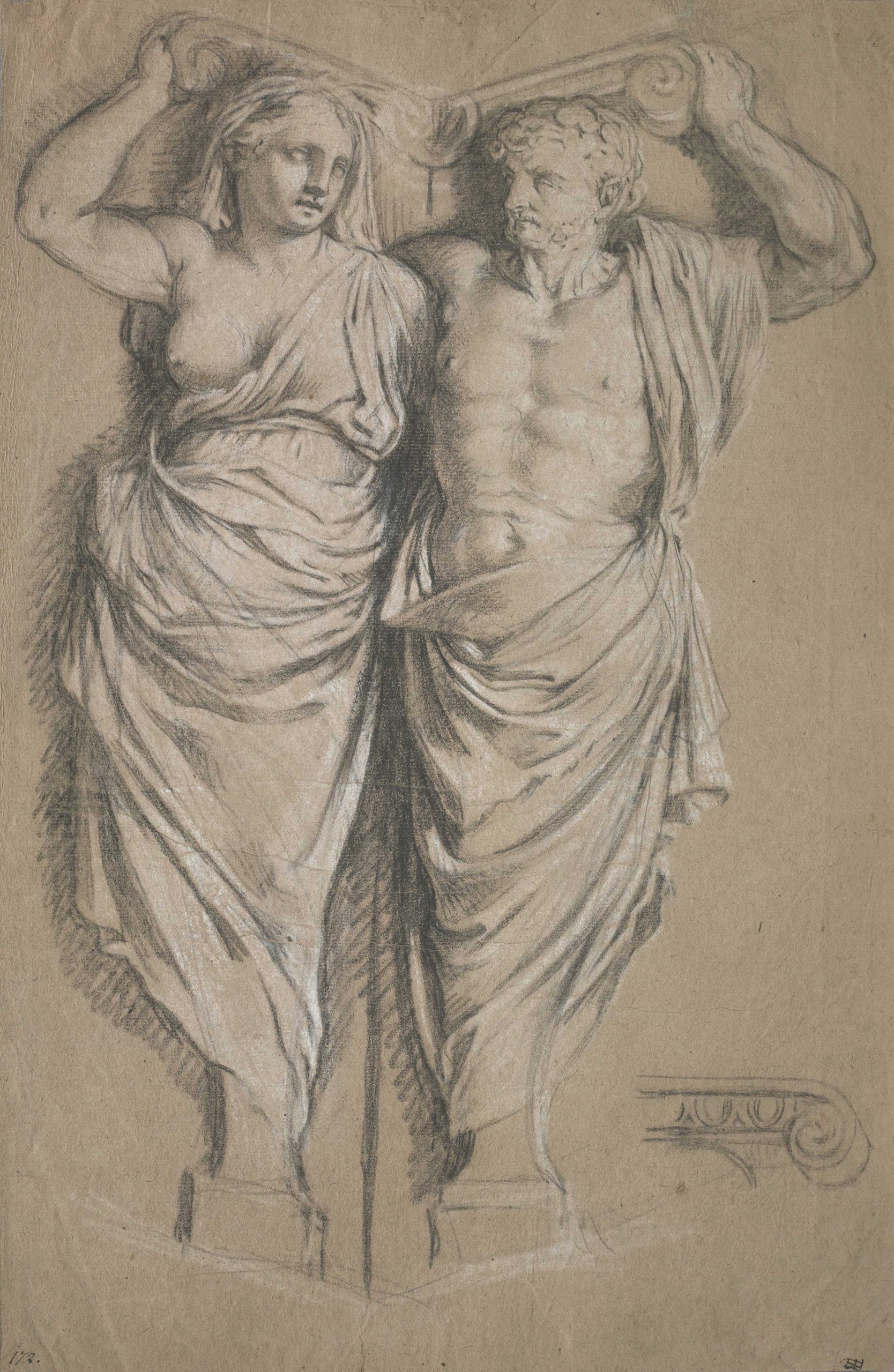 (Around 1603 – 1664)
Two terms
Black chalk and white chalk
425 x 278 mm
c. 1657
Possibly a première pensée for the decoration of Hôtel Amelot de Bisseuil, Paris.
Little is known about Corneille the Elder's early career before he entered the studio of Simon Vouet, with whom he became a close collaborator. Initially influenced by the northern schools, his style evolved under Vouet's influence, although not resuming his baroque compositions and instead becoming more inclined towards the Parisian atticism, as demonstrated in his May of Notre Dame SS Paul and Barnabas at Lystra, 1644, now at the Musée des Beaux-Arts d'Arras.
Corneille produced numerous large decorative schemes, sacred and profane, working notably at the Château of Maisons-Laffite and Saint-Nicolas-des-Champs. His most celebrated interior is the Galerie de Psyché at the Hôtel Amelot de Bisseuil (47, rue vielle du temple, Paris).
Another drawing which closely relates to this one, and was executed for the same commission, is reproduced in the catalogue raisonné of the artist Corneille (v.1603-1664). Un peintre du roi au temps de Mazarin by Emmanuel Coquery (Somogy, 2006, p. 97). The author suggested that it can be associated with the interior of the Hôtel Amelot de Bisseuil.
The counter-proof of this sheet is now in the Cabinet des Arts Graphiques at the Musée du Louvre (Inv. 30835).