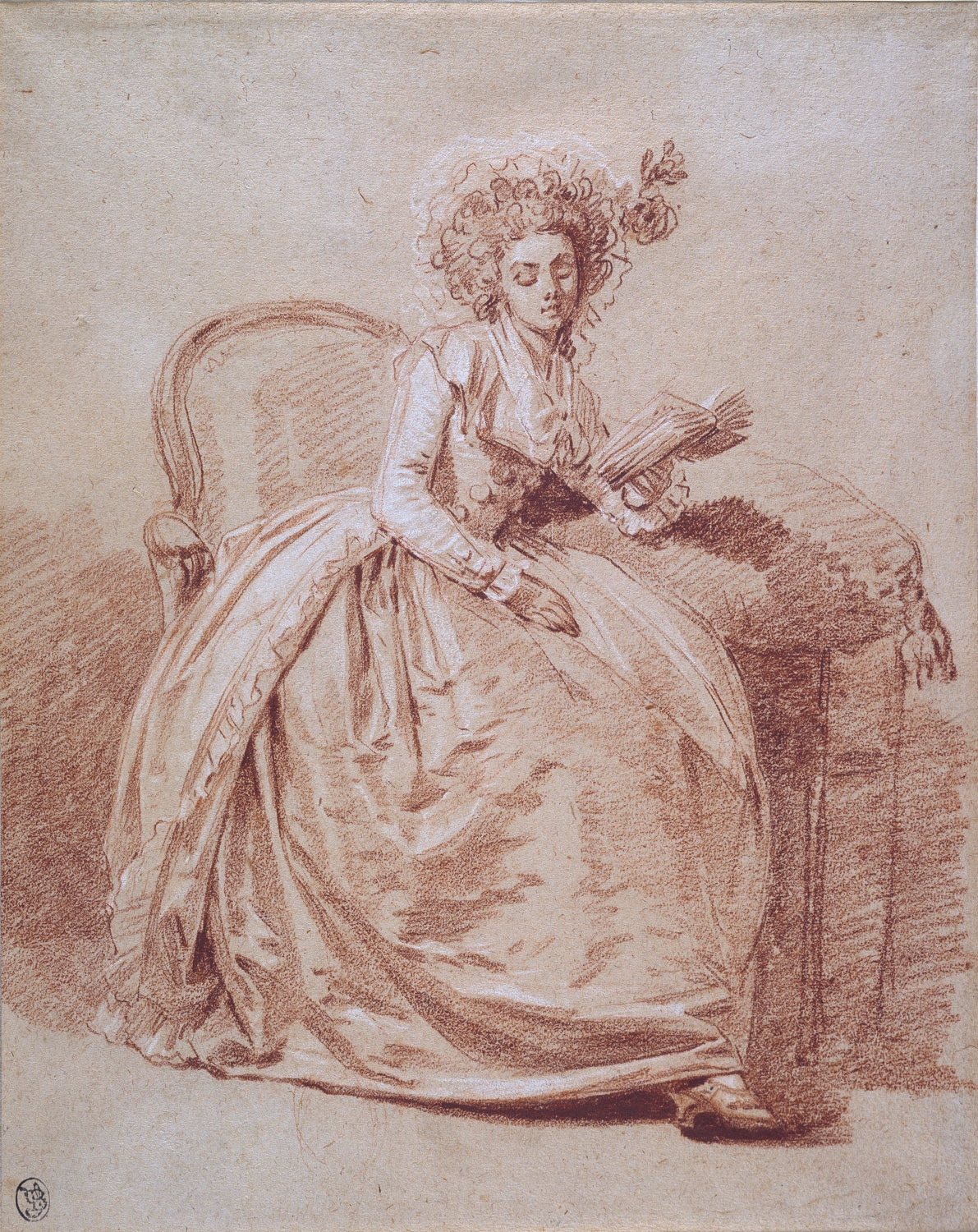 Study of a young lady reading
Red chalk heightened with white on buff paper
Stamped lower left: Beurdeley collection (Lugt 421)
237 x 189 mm
PROVENANCE: Beurdeley collection
Pierre Chasselat was a pupil of Joseph-Marie Vien and was initially taught as a miniature painter. His first known miniature is of a lady in a white satin dress, dated 177[6?].
He exhibited two gouaches in the Salon of 1793, Surprise and Regrets inutiles, and from then onwards exhibited regularly, both drawings and miniatures, until 1810. Amongst his works are A dancer in a garden, now at the Wallace Collection, London, and A lady stepping out of the bath, now at Musée Fabre, Montpellier.
This Study of a young lady reading compares closely to two drawings by Chasselat which once belonged to Frédéric Villot and then to the Goncourt brothers (see Elisabeth Launay, Les frères Goncourt collectionneurs de dessins, Paris, Arthena, 1991, pp. 255-256, no. 48 and 49, ill. fig. 103 and 104).