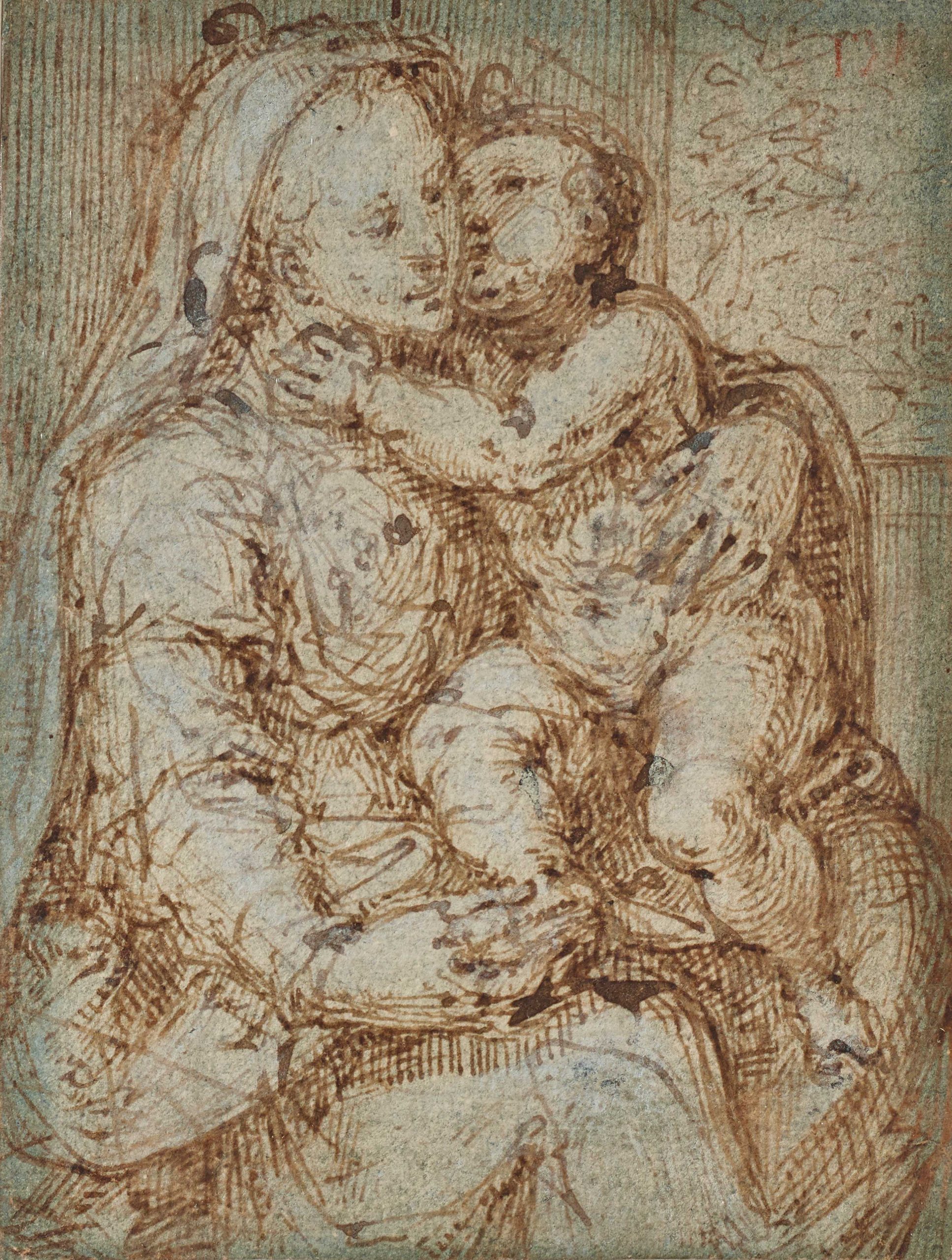 (1530 Milan 1592)
Virgin to the child
Pen, brown ink and heigthened gouache
125 x 95 mm
Around 1570
Provenance : private collection, France, since 1960's
Aurelio Luini belonged to a dynasty of Milanese painters founded by his father. Even though his father died when Luini was an infant, the son remained within his father's tradition as a follower of Leonardo da Vinci. A contemporary writer stated that Luini owned both a famous Leonardo cartoon and a small book of about fifty red-chalk caricatures by Leonardo. Luini and his brother and sometime collaborator were the best of Milan's native Mannerist painters. His early style, as seen in his frescoes of the Life of Christ begun in 1555 in a local church, recalled his father's, uniting attention to detail with Leonardo's soft, chiaroscuro modeling. His mature manner adopted monumental figures with eloquent gestures and a pious demeanor. Luini was supported primarily by religious societies, and his works still decorate many churches in and around Milan.
We wish to thank M. Giulio Bora for confirming the attribution of our drawing. He considers that it was probably executed in the 1570's.