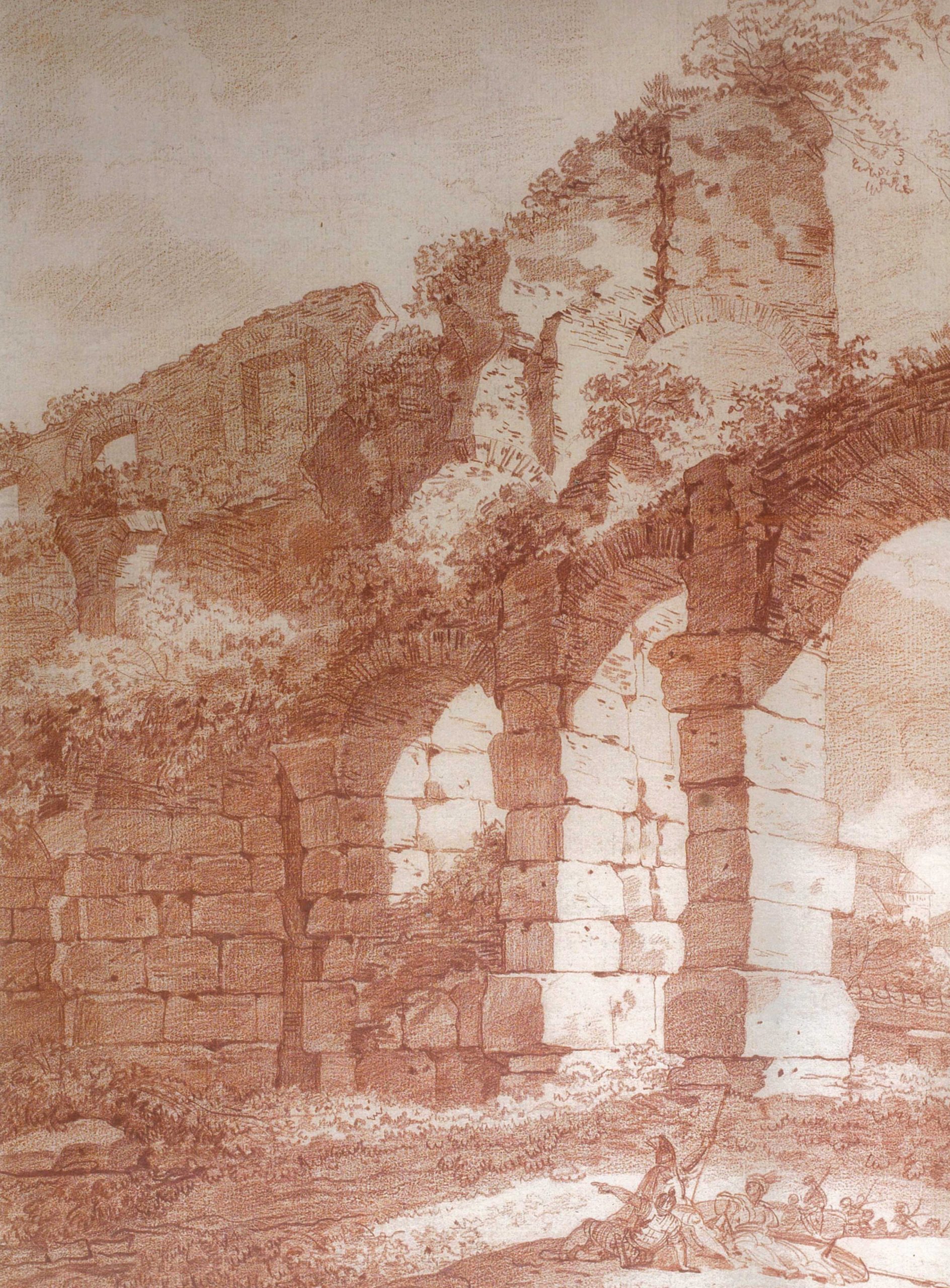 (1743 Bruges – Rome 1807)
View of the aqueduct of Néron
Sanguine
450 x 323 mm
Around 1774
Bibliography : Sophie Join-Lambert and Anne Leclair, Joseph-Benoît Suvée, 1743 – 1807, un artiste entre Bruges, Rome et Paris, 2017, p. 302, n° D.181.
A painter of portraits and history paintings, Suvée studied at the Academy of Bruges before arriving in Paris in 1763, where he became an apprentice to Bachelier. He won the Prix de Rome in 1771 and stayed in Italy from 1772 to 1778. Influenced by Fragonard (whom he probably met often, although that has never been proved), Robert, but also Piranesi, he produced numerous views of the ancient monuments in the Eternal City.
Returning to France, he led a successful academic career and worked regularly for the Gobelins. He returned to Rome in 1801, as director of the Medici Villa, and remained there until his death in 1807, one year after that of Fragonard.
Our beautifully crisp drawing shows the monument at an unusual angle, from a low point of view that accentuates its monumentality. Several soldiers are resting there, which also gives scale to the composition. The View of the Villa Adriana (Paris, Custodia Foundation, Netherlandish Institute) and The view of the tomb in the garden of the Capuchins at Catania (Paris, Louvre) show in a different medium (black chalk) the same holistic treatment, with remarkably true to life results.