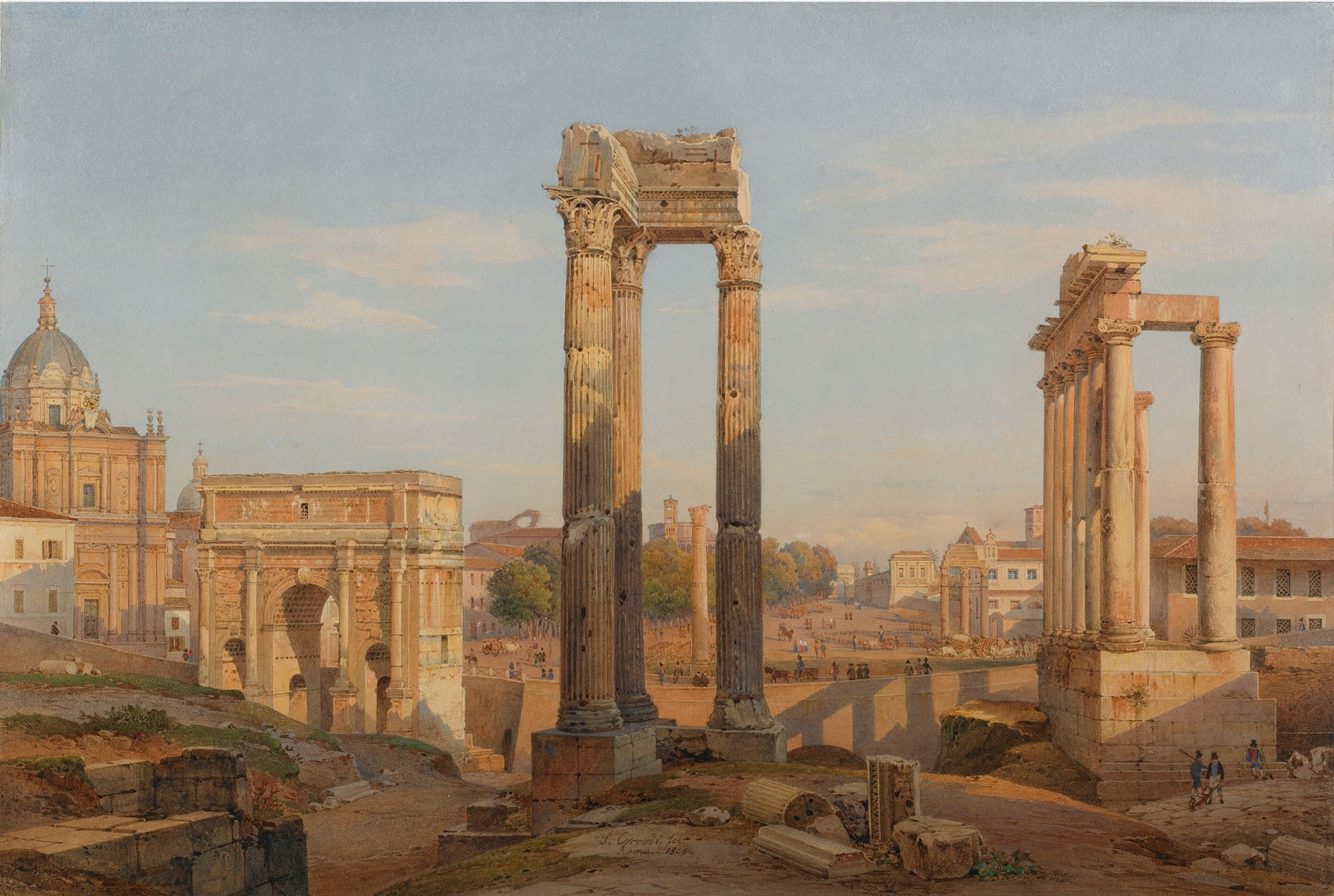 View of the Forum, with the columns of the temple of Vespasien
Pen, brown ink and watercolor over pencil
14 3/8 x 21 ¼ in. (365 x 540 mm)
Signed and dated: S Corrodi.fec. / Roma. 1845
Corrodi was a pupil of Wetzel and followed him on many of his trips to France, Germany and especially Italy. Corrodi visited Genoa and Pisa in 1832 and then stayed for a while in Rome.  While there he met Thorvaldsen and also worked in the studio of the German painter Catel. Corrodi was one of the protégés of Tsar Nicolas I of Russia.
He also worked for the Grand Duke of Tuscany and for many other members of the European aristocracy.
This watercolor has a remarkable freshness and represents the Roman Forum with three corinthian columns in its center. These columns are the only vestiges of the Temple of Vespasien, which were excavated by Valadier in 1811. On the left side of the drawing is the Arch of Septimius Severus, which was built to glorify the ten year reign of the Emperor. On the right side are the remains of the Temple of Saturn.
Our drawing can be compared is to Vue de Rome depuis le chêne du Tasse formerly in the Collection of Olga Demidoff.  The similarities between these works include the same sense of detail, gilded lighting, composition and perspective.  Corrodi also painted A View of the Coliseum taken from Mount Palatine in 1848.