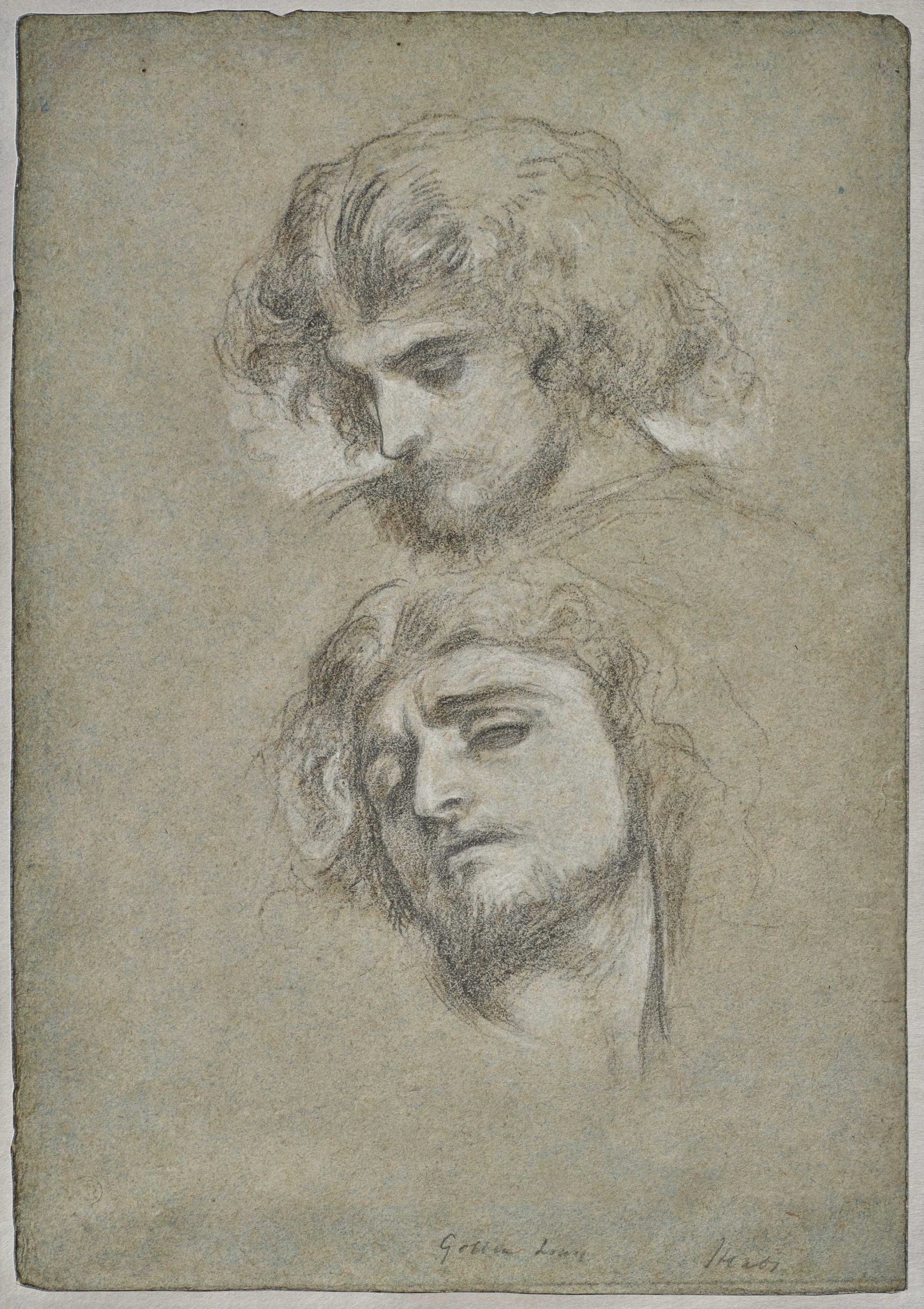 (1830 Scarborough – Kensington 1896)
Two studies of man for  « Golden Hours » and « Orpheus and Eurydice »
Black chalk and white chalk on blue paper
290 x 200 mm
Inscribed with pencil : Golden hours
1864
Lord Frederic Leighton was one of the most influential and virtuosic artists of the Victorian era, a brilliant and stylistically adventurous painter of bodies and landscapes, who later in his career launched a new movement in British sculpture. Following a peripatetic childhood, he spent his early adulthood touring Europe, developing an almost impossibly wide circle of acquaintances spanning the full gamut of contemporary artistic schools, from Academic History Painting to Naturalism, Romanticism, and, most significantly, Aestheticism His own style gradually developed into a kind of hyper-real Neoclassicism, which prefigured the dreamlike vividness of the Pre-Raphaelites while leaning on the exotic, erotic mythography of Symbolism. His emphasis on beauty – particularly the beauty of the male body – pre-empted the art-for-art's-sake decadence of the fin de siècle, but he remained a bastion of the artistic establishment, ultimately becoming President of the Royal Academy and a hereditary peer. Several of his artworks, including An Athlete Wrestling with a Python and Flaming June, are now recognized as seminal works of their time.